Recent acquisitions to my ever increasing guitar collection, which are now being used on stage as well, when their rotation time comes.
First up. A gift Tele. A very well gigged Squier Affinity Tele, given to me by a mate who played two years worth of riotous gigs with it. This guitar has been transported everywhere without even a gig bag, been lost twice in an audience, been thrown across stages and practice rooms, and has had beer, blood and maybe even worse spilt on it.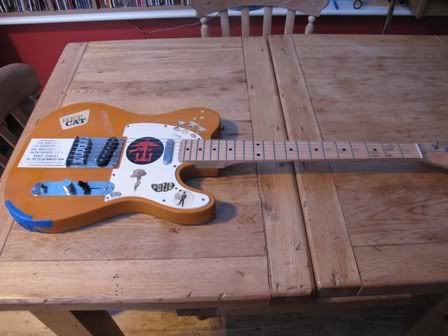 A true road warrior, completely stock too, now lives a more sedate life with me, as his band split recently.
Next up, a nice old Aria semi. A TA40. Been wanting a semi for some years now, and I love the Arias as they are bolt on necks, and are modelled on the original Matsumoku Arias
Then I got this original Matsumoku made guitar for £80. A 1984 Westone Spectrum 3, apparently a bit of a rare bird, as they only made them with this body style and a non-locking trem for a year or so.
A real 1980s throwback, plays and sounds really nice too. Joins my other Westone Concord, and could be one of many more Westones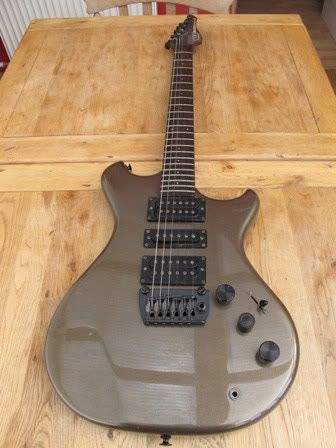 Then two days later scored a Danelectro U2 for £50. Always wanted a Dano, when I did the BIN on this I thought it was a battered recent ReIssue Chinese one, which for £50 would have been a good deal as it is.
Turns out that this is one of the early Korean reissues from 1998, highly regarded as being second only to a vintage Dano. Very battered, rusty parts, switch doesnt work, tape coming off the sides, but strung up, set up and fettled, makes a really sweet player. Used it as a back up at a rehearsal last night, it ended up being used for most of the time. The twin Dano pickup tone is just something else.
And finally, almost as good as a NGD, I stuck a Bigsby type vibrato on my old Esquired Squier Tele.
All is good