Due to a clash - I've been asked to team-lead a GCSE English Literature paper down in London - I have a ticket going for Duane Eddy at Holmfirth on 17th May.
Face value is £22 - PM me if interested. I have the ticket in hand, as they say on Ebay.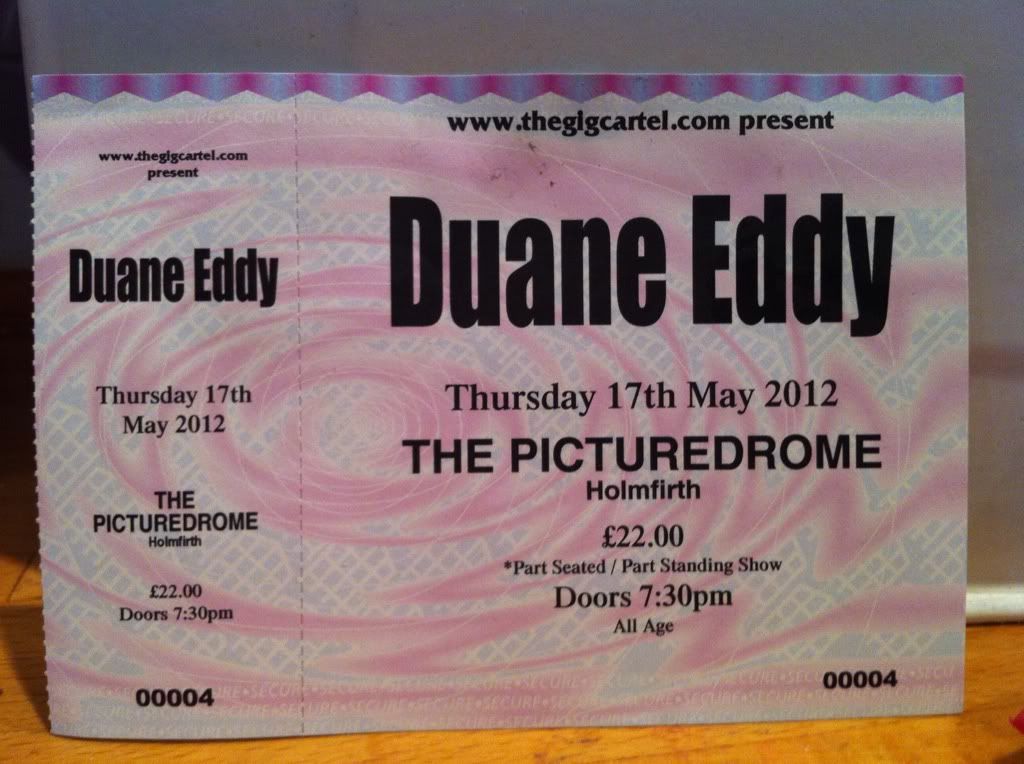 Fortunately I've managed to get a ticket for the Leadmill a couple of days before, so I'll still be able to see him.